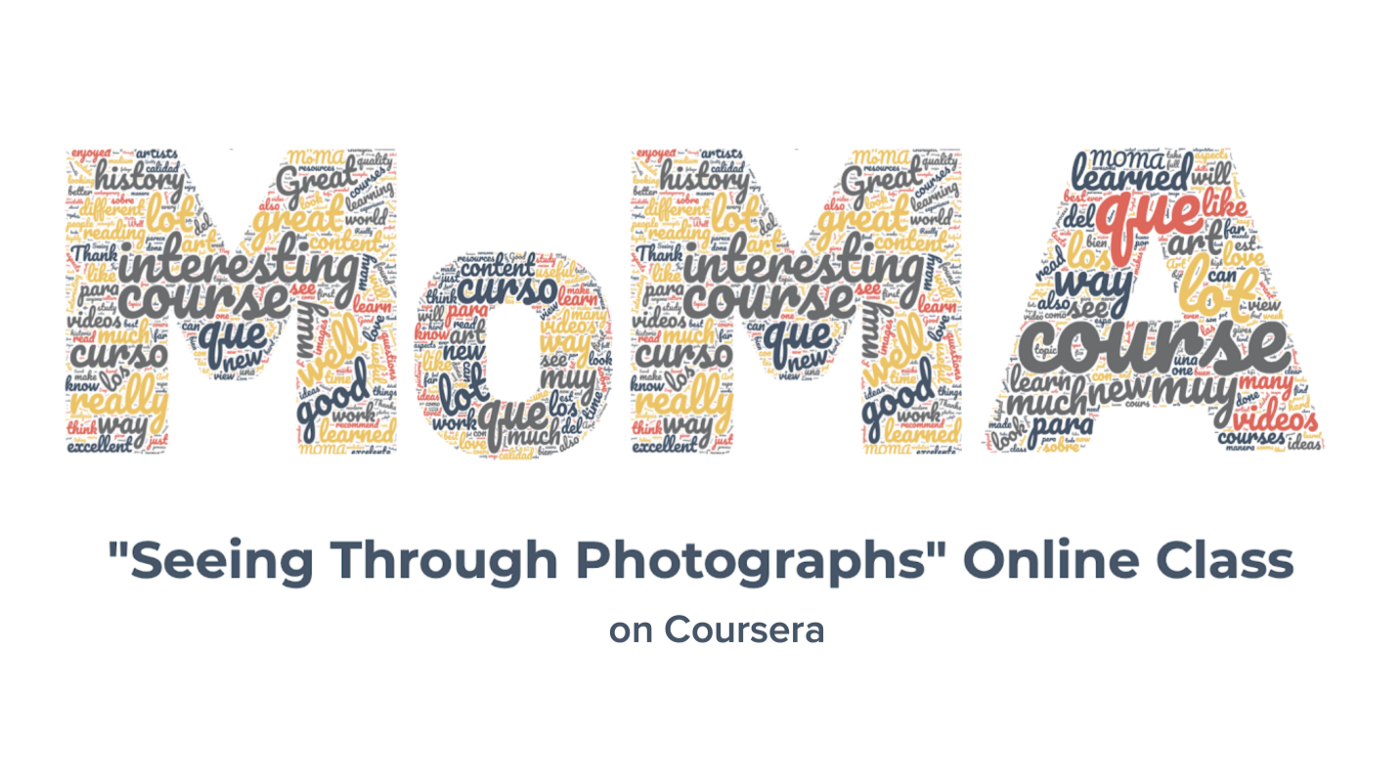 The Museum of Modern Art (MoMA) is a world famous institution that offers access and education to modern and contemporary artworks and related resources. MoMA supports public involvement in the arts through their educational online courses on 
Coursera
. The courses cover a range of topics from fashion to photography.
Project Description 
The research was conducted at Pratt Institute in the spring semester of 2019 as part of the INFO 685 course: Digital Analytics: Web, Mobile and Social Media in collaboration with The Museum of Modern Art. The course has the highest enrollment of MoMA's courses on Coursera. However, the research origin lies in the completion rates, as "Seeing Through Photographs" had around 154,443 participants commence the course but only 4,767 complete it.
Methodology
Through qualitative and quantitative digital analysis, my colleagues, Marta Miklaszewicz, Shradha Shree, JiSun Hong, Arielle Bakoss and I, reviewed and categorized 2178 comments from the learners. We verify the data with the analysis of the post-survey questionnaire. Additionally, the literature review provided information related to mass open online courses (MOOCs), competitive review, and public reviews. This process led us to our findings and recommendations, which will be incorporated to improve the museum's digital learning service of the museum through Coursera.
My Role
My role consisted of reviewing and categorizing a group of comments on the Course, participation in the literature review related to Mass Open Online Courses (MOOCs), and creation of the infographic to structured a way to communicate visually data, visuals, and narrative to complement the research and deliver the results in a simple way. Additionally, I co-delivered the presentation for the MoMA Education Department, and the Info Show 2019, a Pratt Institute event that showcases the best work from students.
Rationale

The project effectively selects and employs digital technology to support and enhance a broad range of museum and cultural heritage services—from information management to audience experience evaluation. I was able to use digital tools and analyze the the museum's service, as well as the learners experience. The digital tools that were used the most are infographics, data storytelling, and data analytics. The MoMA was served through the solutions provided. 

Infographic