For my Info-685 Digital Analytics class, I explored digital analytics tools such as Google Analytics, Facebook Insight, Twitter Analytics. These tools are necessary for cultural institutions to communicate and promote activities and engage with digital audiences. By using these tools, it is possible to understand the digital behaviors of users when they interact or use social media, websites, and mobile apps.
As a pilot project, my classmates and I conducted a Twitter Analytics for the Brooklyn Museum. Through this project, we learned about the process of collecting data to analyze and visualize it. Thanks to this process, it is feasible to provide insights and provide evidence to help the decision-making process.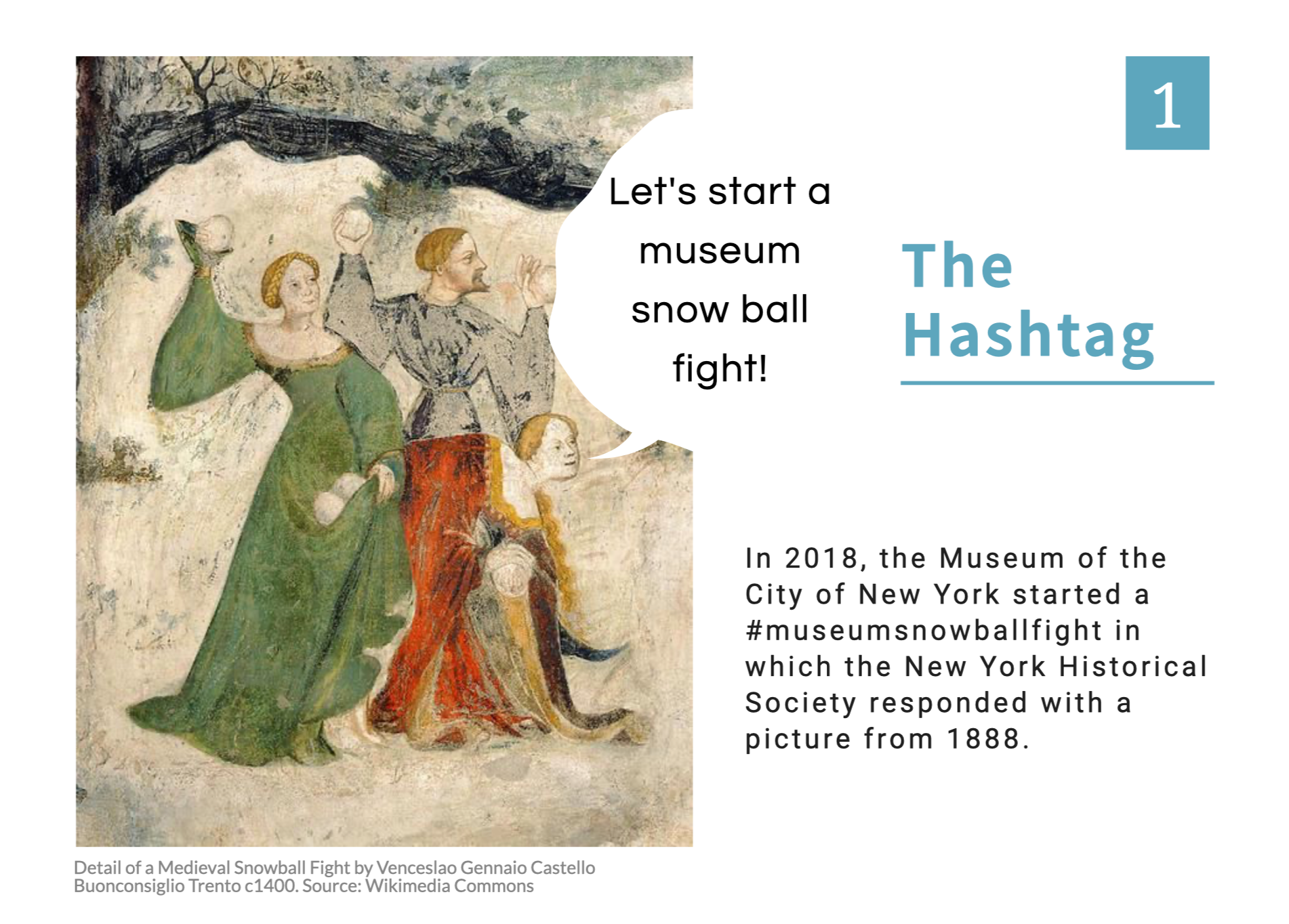 ​​​​​​​The Twitter Analytics for the Brooklyn Museum is about hashtag #MuseumSnowBallFight, which is very popular during the winter season. During a museum visit, people enjoy talking about art, but they also enjoy talking about some other topics that are more related to everyday life, like talking about the weather during the winter. When there is a correlation between an artwork and a topic of interest, hashtags represent a great way to start a conversation. The hashtag #museumsnowballfight it called the attention of people on social media.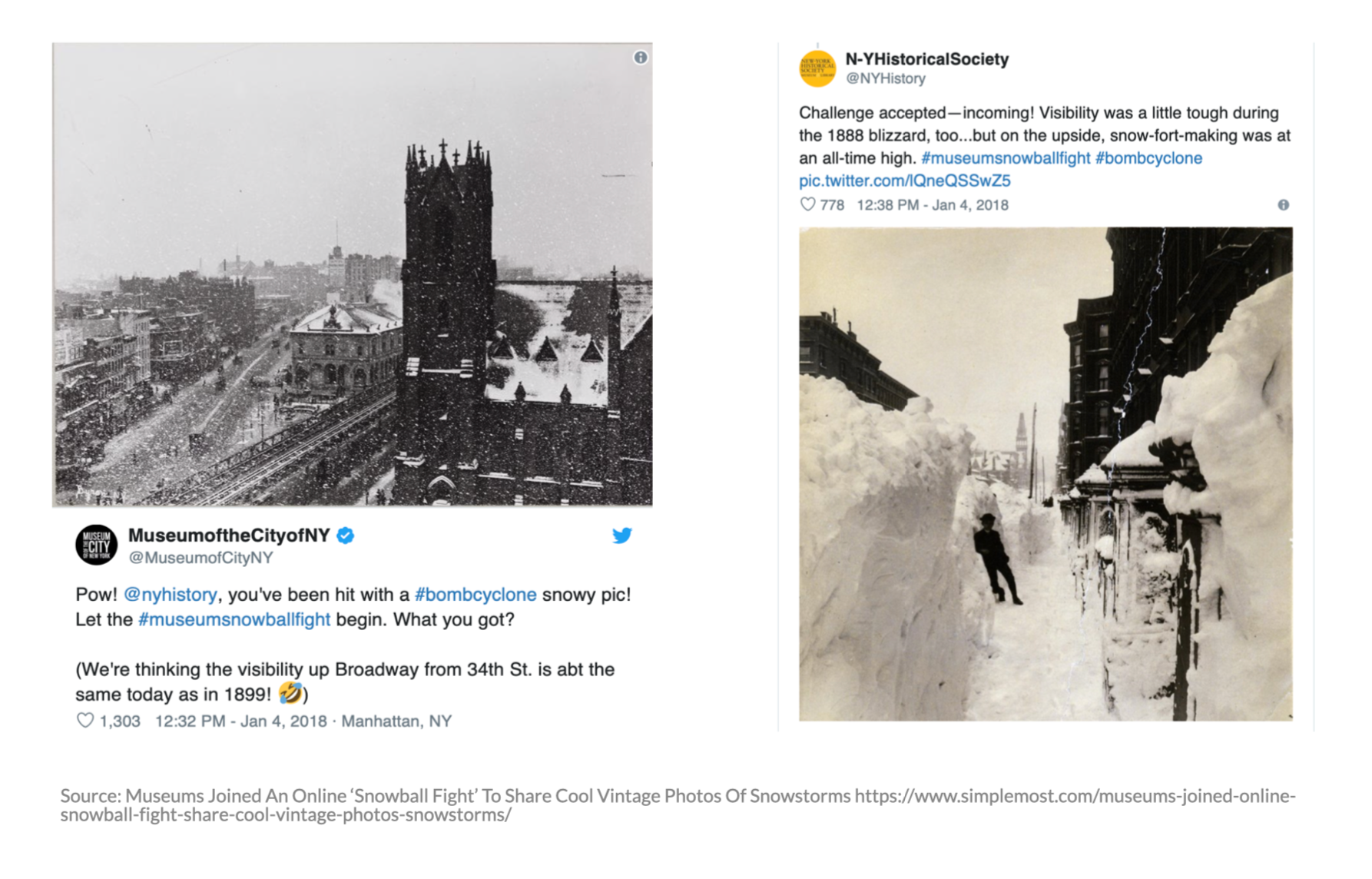 Snowy landscapes are common when representing a #MuseumSnowBallFight, but in the case of the Brooklyn Museum is an exception. They showed a real snowball fight!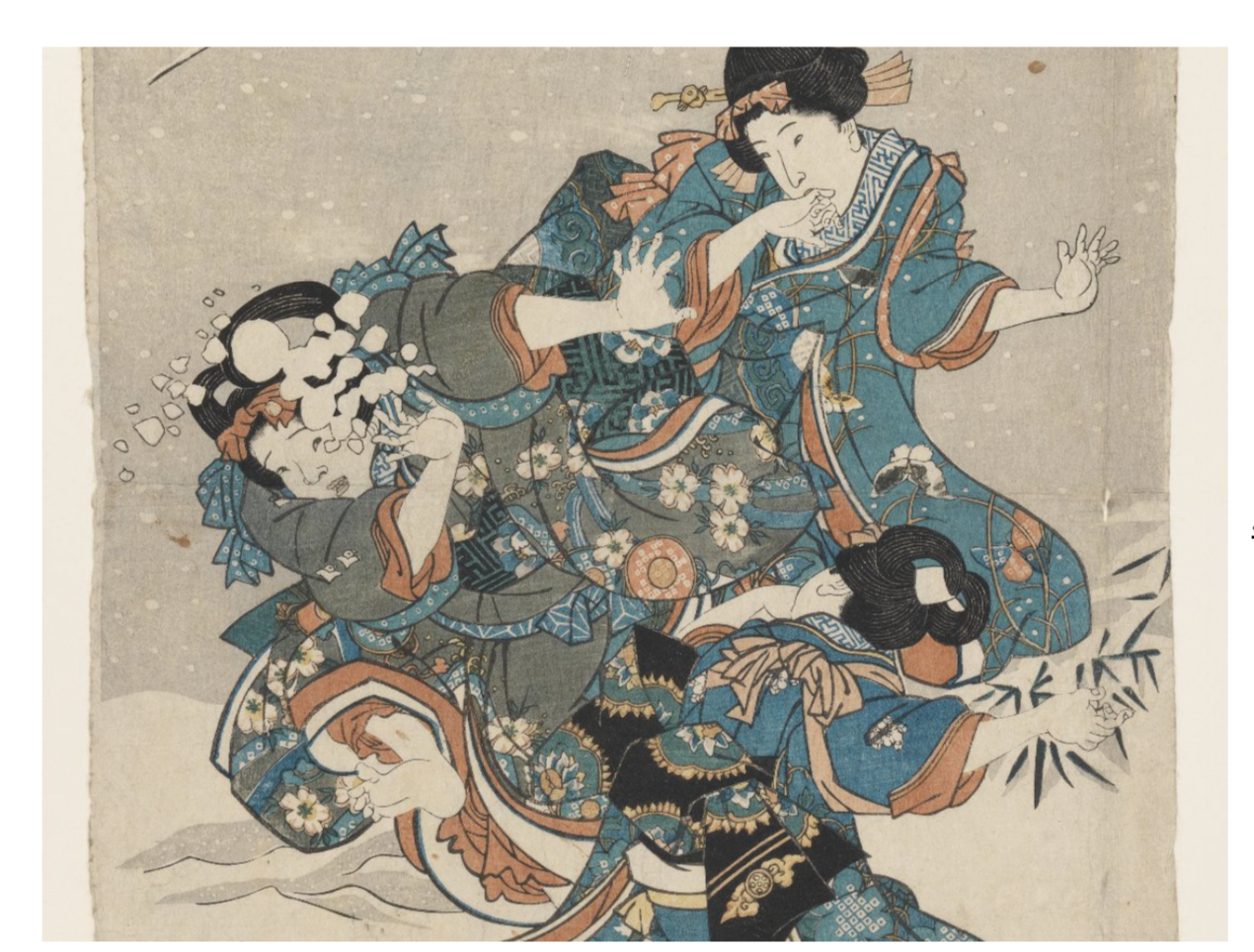 After a more detailed analysis in the Brooklyn Museum's Twitter account, we can observe in the following chart that, in a period of time from July 2017 to February 2019, the hashtag #museumsnowballfight was very popular.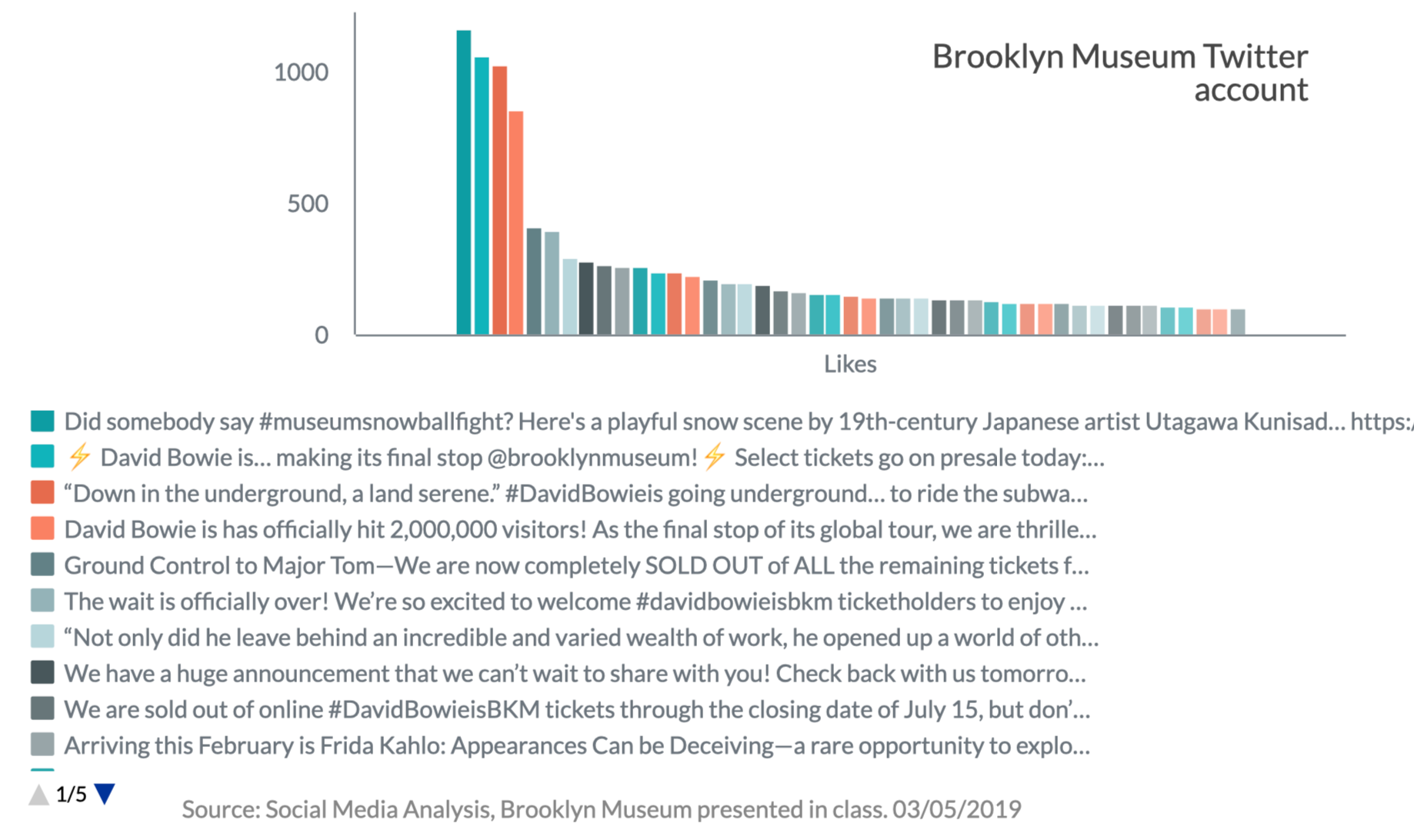 Unlike other museums, the Brooklyn Museum opted for a work of art where people can see a real snow ball fight. In the following examples, we can see a comparison between the Brooklyn Museum, The Metropolitan Museum of Art, and The Victoria and Albert Museum, where they have in common Japanese scenes, but a difference in the representation of the hashtag.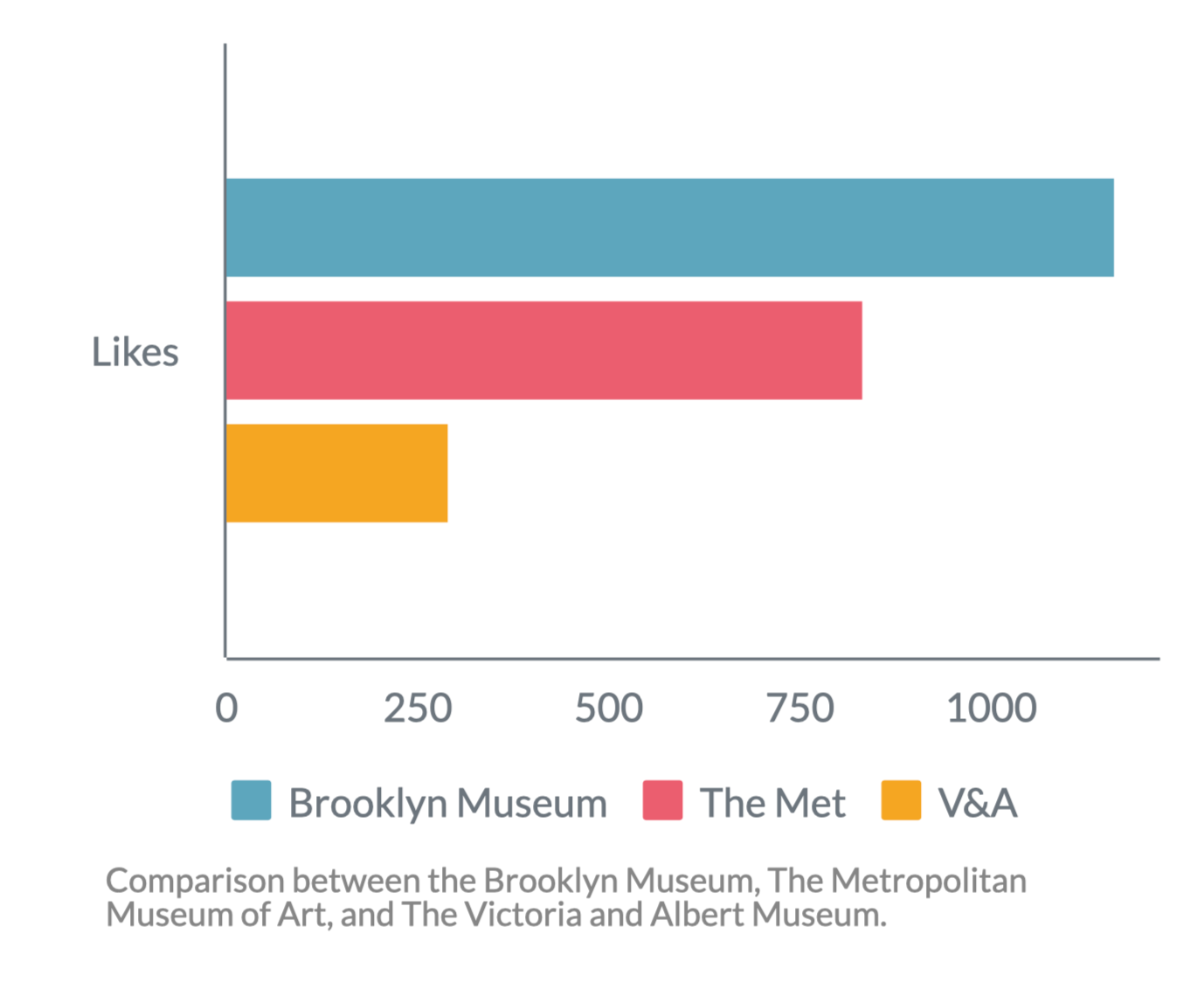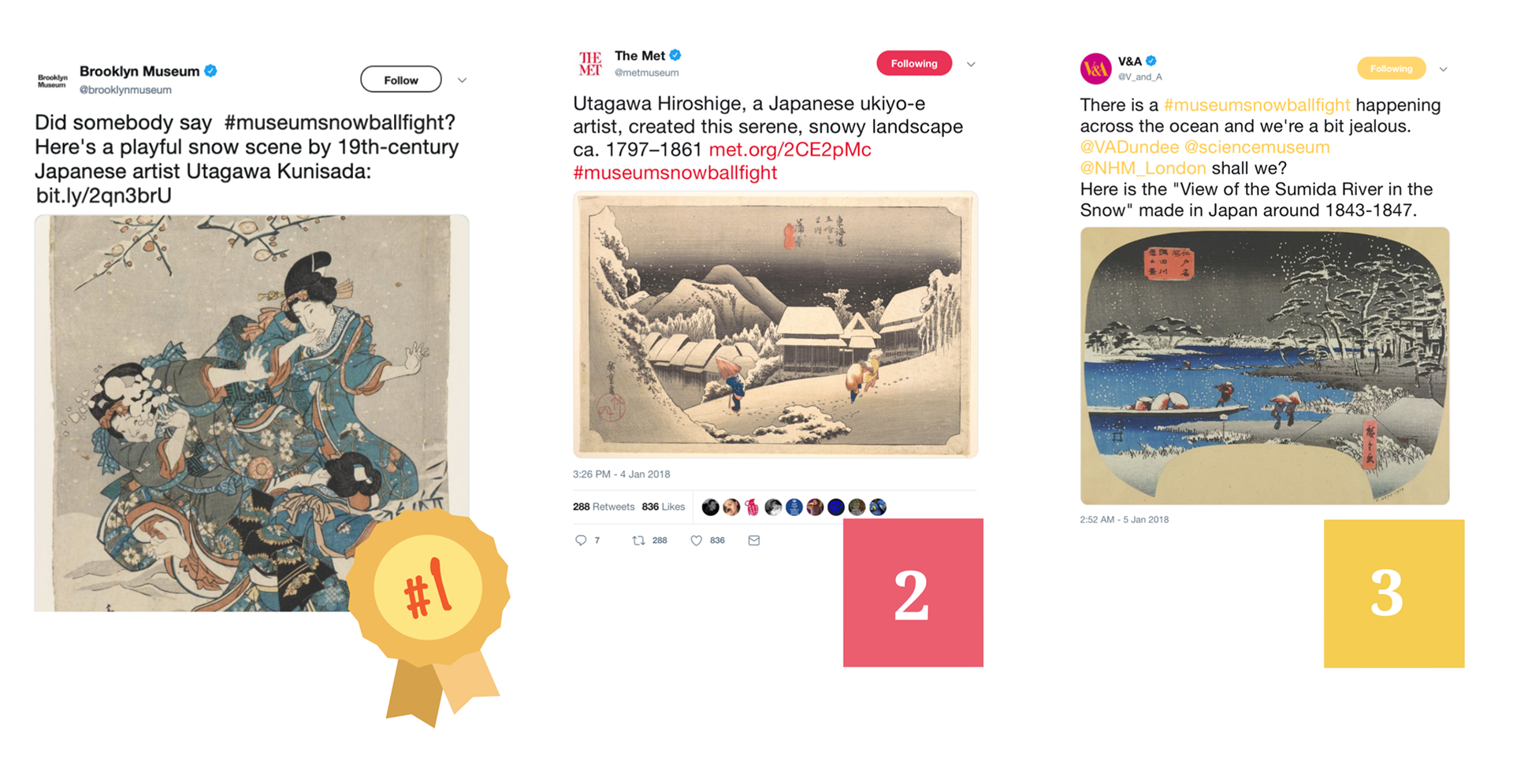 Hashtags welcome a diversity of conversations, where people can talk about different topics. The weather is a common topic, especially for people who live in the United States. A positive aspect of this analysis is that people and museums have fun in social media when they refer to the weather. The hashtag #museumsnowballfight brings value to peoples' lives because they can see everyday life through the lens of museums' collections.