After graduating from the MSc in Museums and Digital Culture program at Pratt Institute in New York, the idea of creating my firm came to my mind. Nevertheless, I was not sure about how to approach the concept behind its creation since my background combines art, design, museum studies, and information technologies. So, instead of choosing one approach, I decided to blend them all, as if I were baking a cake. That is when I thought of my favorite cake, the delicious pistachio, and rosewater semolina cake.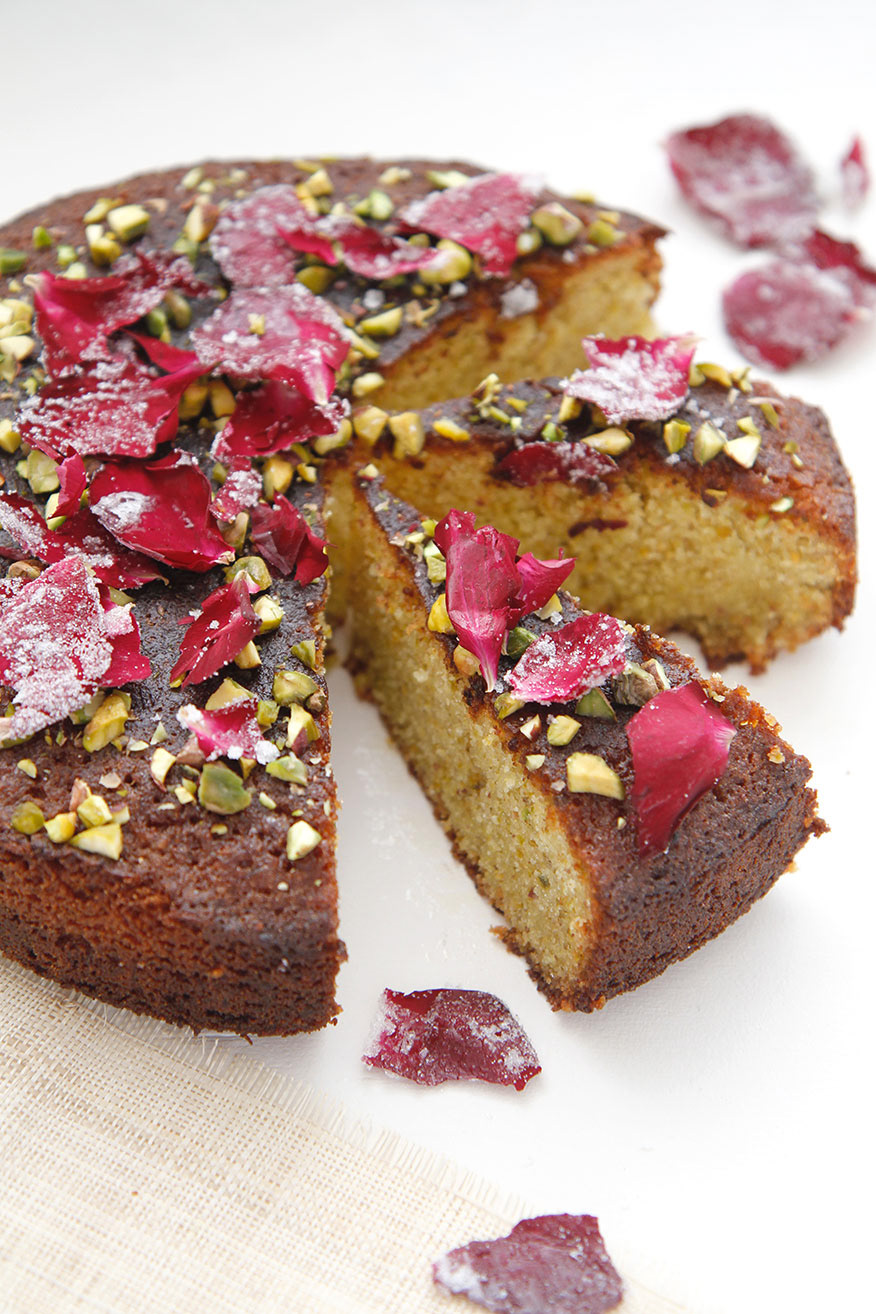 The first time I tried the pistachio and rosewater semolina cake, I thought that it was quite sophisticated and, yet, unusual for me. It combines cardamom, pistachio, roses, greek yogurt, lemon, and a bit of orange peel, and many more ingredients. Its preparation takes quite some time, but it is worth it! The whole experience of buying the ingredients, preparing the mix, baking it, to finally eat it, inspired me to approach my professional work in a 'sophisticated and unusual' way.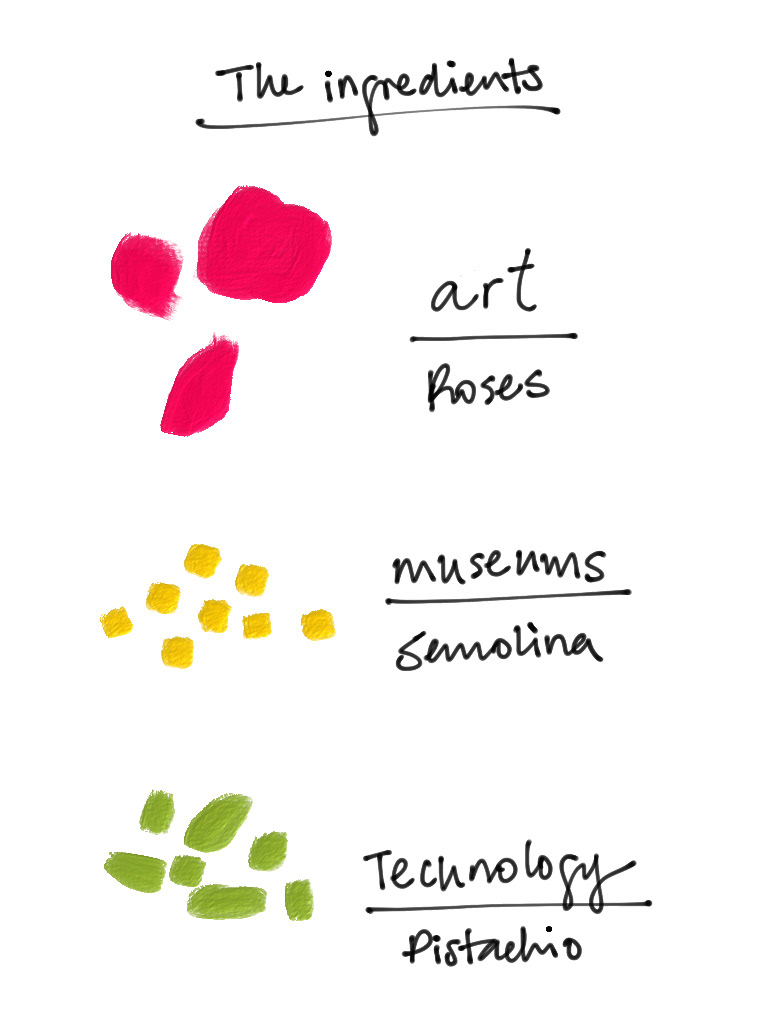 The Pistachio Semolina Rosewater Studio is a consultancy agency that aims to create museum and art experiences that are more accessible, equitable, and meaningful. From a human-centered philosophy, the studio identifies solutions and brings the best recommendations to enhance or expand your projects. 
...
As inspired by this quote: 
"Making this cake, which is adapted from "Sweet," by Yotam Ottolenghi and Helen Goh, is a labor of love, but that's only appropriate, for a cake adorned with rose petals." 
—Yotam Ottolenghi
The Studio will inspire and bring imagination, love, and creativity into your work.